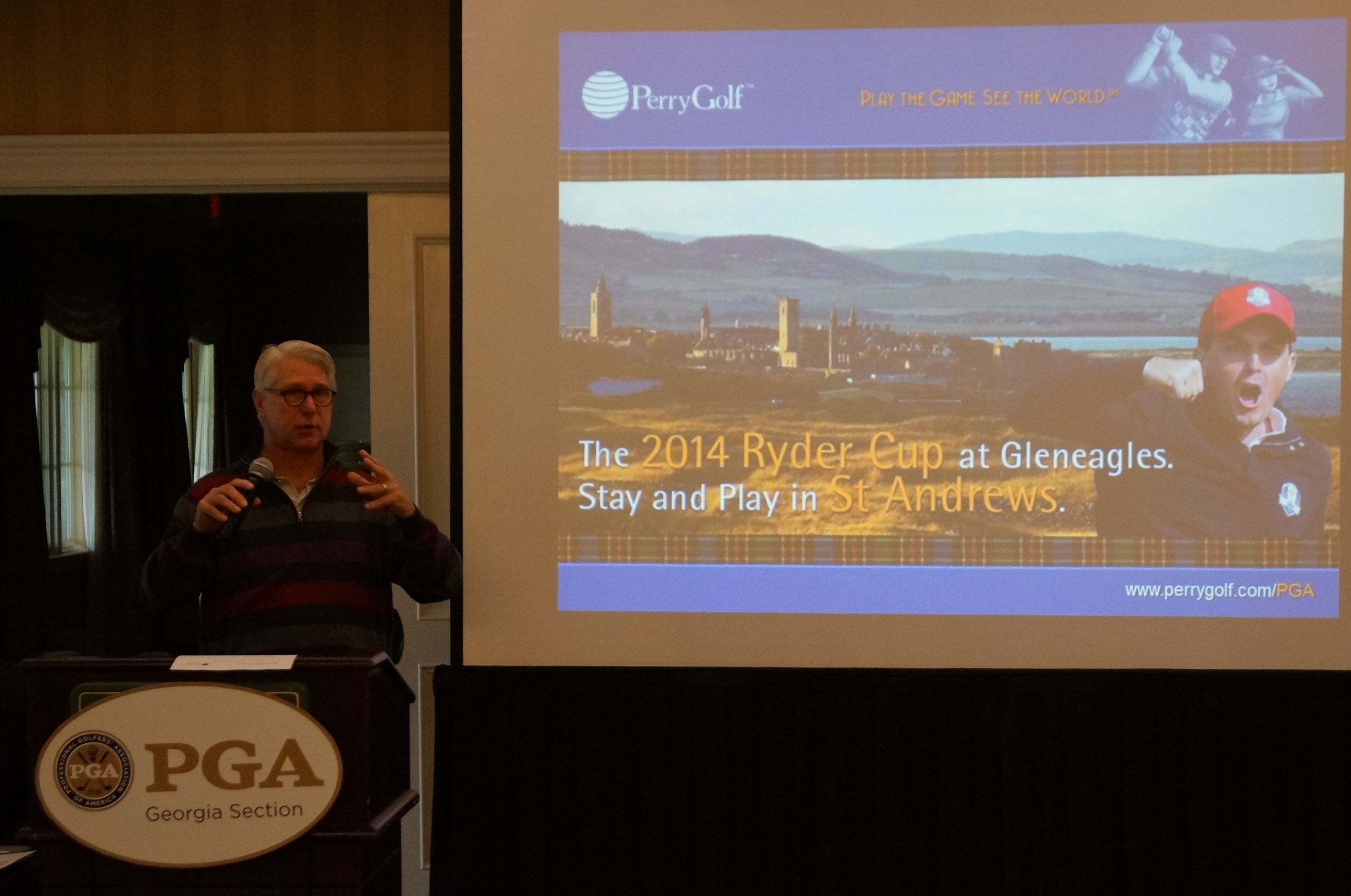 PerryGolf was pleased earlier this month to be the Presenting Sponsor for the Georgia Section PGA's Fall Meeting at Sea Island Golf Club.

Our Marketing VP Mark Barnes was on hand to talk about the whys and wherefores of member golf travel and to review the company's new programs for the 2014 Ryder Cup and the 2015 British Open at St Andrews.
We congratulate two friends of the family, Brian Stubbs at the Country Club of Columbus and Jon Tattersal of Fusion Golf Atlanta, for their respective Golf Professional and Teacher of the Year awards!

About the Author: Mark Barnes is the Marketing VP of PerryGolf, the leading provider of international golf vacations. You can find him on Google+