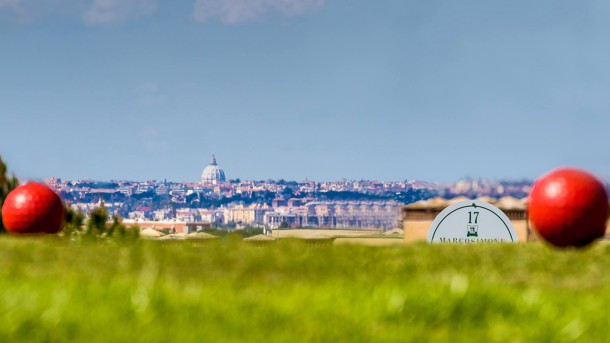 It's official. Italy will host Ryder Cup 2022 at Marco Simone Golf & Country Club.

Established in 1989 by the fashion designer Laura Biagiotti, Marco Simone Golf & Country Club was created to be suitable not only for relaxed play but also for international championships. It previously played host to the 1994 Italian Open.
The golf course is just miles from the center of Rome and offers 27 holes and stunning scenery. The fairways and greens fit seamlessly with the natural framework of the countryside. Course architects David Mezzacane and Jim Fazio, designed this 6,343m parkland course which is set to host the 2022 Ryder Cup.
PerryGolf provided 250 guests with Ryder Cup packages when Scotland, for the first occasion since 1973, hosted the 2014 Ryder Cup at Gleneagles Hotel. With the 2022 Ryder Cup officially hosted at Marco Simone Golf & Country Club, our Italy Escorted Tours and Italy Customized Tours shall continue to grow in popularity for those seeking a the best of Italy including golf, gastronomy, art & architecture – for example check out our 2016 PerryGolf Escorted Tour to Italy.
Imagine the closing ceremony of Ryder Cup 2022 in the Colosseum…would be as sublime as the view of St. Peter's Basilica from the course. Check out the VIDEO below which was created prior to the official announcement of 2022 host venue.

About the Author: Harrison Gould is the Social Media Marketing Manager of PerryGolf, a leading provider of international golf vacations. You can find him on Google+, LinkedIn, Twitter, Instagram, and Pinterest.