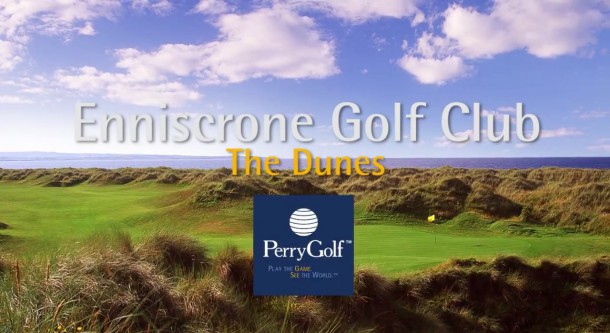 Situated on the County Sligo coast in Enniscrone, on the remote western coast of Ireland, where the quality of golf is matched by the surroundings…sits one of Ireland's best hidden gems – Enniscrone's Championship Dunes Course. Dating back to 1918, Enniscrone's dream was finally realized in 1974 with Eddie Hackett's design of The Dunes course; which was marvelously renovated in 2001 by Donald Steel.
Strong winds from the Killala Bay coupled with firm, elevated greens will challenge golfers of all skill levels and demand accuracy with each club in the bag. With the spectacular Ox Mountains lining the background, twelve holes wind through the largest dunes on the coast; adding a sense of remoteness and serenity;
until you reach the final four holes bordering the Atlantic Ocean…

…which make for a truly exhilarating finish on this spectacular Irish links.
Do you want to play Enniscrone Golf Club? Check out the two Ireland Golf Packages below!

About the Author: Harrison Gould is the Social Media Marketing Manager of PerryGolf, a leading provider of international golf vacations. You can find him on Google+, LinkedIn, Twitter, Instagram, and Pinterest.