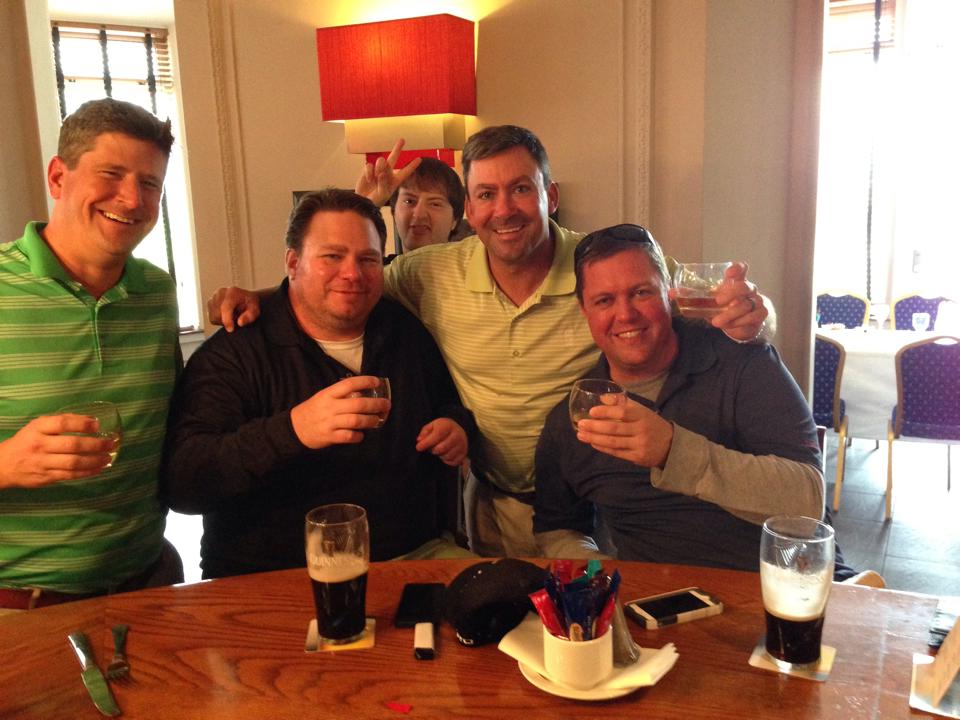 Ireland has many features that make it worthy of an excellent golf destination…but you can't hit the links near Dublin without visiting the pubs, and believe us, Dublin has got 'em! There are over 1,000 pubs in the Irish capital alone. James Joyce once said it would make a great puzzle trying to cross the city without passing a pub. Same can be said for hitting the links and not coming across a pub post-round.

Just a stone's throw from Grafton St., the Stag's Head is a popular hangout for Trinity University students, locals and tourists. You'll find wrought-iron chandeliers, polished granite, old barrels and ceiling-high mirrors in this Victorian pub. And of course, the beer menu is worth writing home about. Simply put, it's a must-visit on your next trip to Ireland.

The origin of the Brazen Head dates back to 1198, though as to how much of that original structure remains today is unsure. Most sources do accredit the establishment dating back to the 17th-18th centuries. In any case, any pub that can succeed even that long must clearly have a lot to like about it. The Brazen Head pub is famous for live Irish music sessions & award winning restaurant. The pub has over the years been host to many famous musicians like, The Dubliners, Van Morrison, Paolo Nutini and Tom Jones, as well as authors James Joyce and Jonathan Swift.

The Big Tree Tavern is a traditional pub with wood-panelled walls, dado-panelling, a stucco ceiling and live music evenings. It was established over 500 years ago. was established over 500 years ago. Big Tree is close to Croke Park stadium where GAA maches are played throughout the year. It is a large old style pub with a beer garden, restaurant and pool tables.

One of the most well-known traditional pubs in Dublin, John Mulligan's dates back to 1782. The pub has been a local gathering spot for the famous, the locals and the tourists. Don't worry if you aren't fluent in the types and pours of Irish pints. The fantastic atmosphere of this engaging pub, which has changed less than more over the years, makes it another must-visit pub in Dublin.

Folk music? Look no further. Ireland's famed seminal folk and ballad gropu, "The Dubliners" launched their career here in 1962. This large pub offers an exciting atmosphere where you'll enjoy the sounds of the fiddle, banjo and guitar. At any pub, live music is a perk. Combine that of O'Donoghues with a cold pint of Guinness, sit back, relax and soak in the culture.

What other pubs in Dublin, Ireland do you recommend trying?
In the video below you'll watch how to pour,
You May Also Enjoy,
About the Author: Harrison Gould is the Social Media Marketing Manager of PerryGolf, a leading provider of international golf vacations. You can find him on Google+, LinkedIn, Twitter, Instagram , and Pinterest.