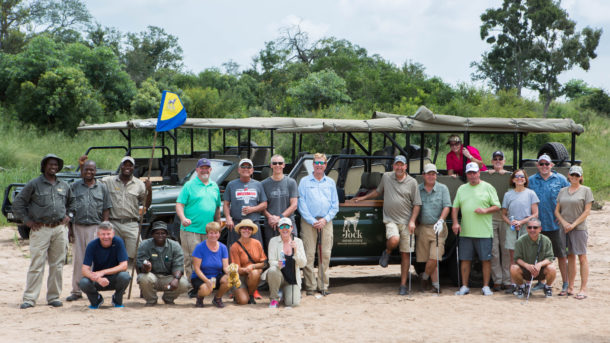 Deep in the heart of South Africa's Kruger National Park this past Saturday morning, PerryGolf Guests were enjoying a relaxing brunch after a productive morning of safari activities when Gordon Turner – Host of PerryGolf's "The Best of South Africa Escorted 2017" – asked all the Guests to grab a pitching wedge and a few balls as there was an opportunity to swing a club before Sunday's tour opener at Leopard Creek.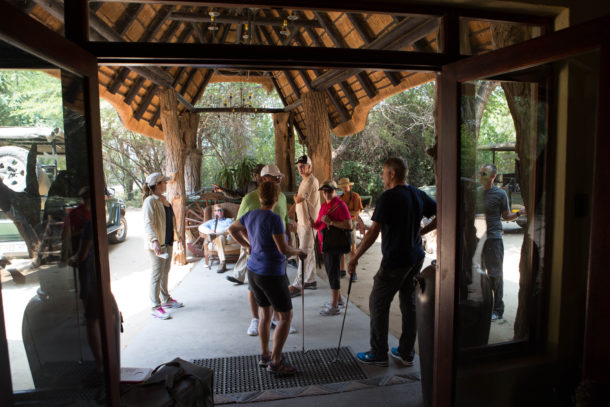 Little did the Guests know that Gordon and the Jock Safari ranger team had prepared a tee box in the middle of the dry Biyamiti River bed and set up a flag 50 yards away in preparation for the first ever PerryGolf – Safari Challenge. A couple of large canopy umbrellas and a cooler well stocked with beverages completed the picture.

Gordon continues the story:

Considering that we had seen an elephant, rhino, buffalo, wild dog and leopard in the area just an hour earlier on our drive, you can only imagine the excitement levels when the 4×4 vehicles ducked off the lodge access road and down into the riverbed.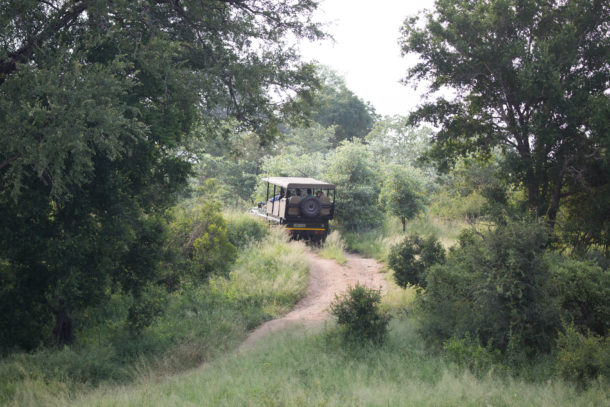 It did not take long for the competitive juices to flow and the smack talk to rise. Each shot was cheered and as the competition went on, the laughs and the chirping intensified. The winner hit it to 3 feet and was awarded a lovely cheetah cub toy as the trophy. A prize with a story that undoubtedly shall be told for years to come!

Then we decided to rope in the Jock Safari Game rangers, giving them their first ever chance at hitting a golf ball. The guys took it in their stride, indeed a memorable experience.

Here is one of our Guests giving Master tracker, Micah, his first golf lesson.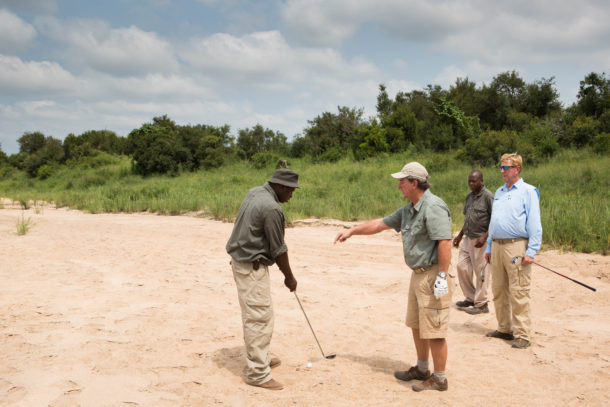 The PerryGolf – Safari Challenge was a great value added experience for Guests and indeed an hour of fun that will be remembered for a lifetime.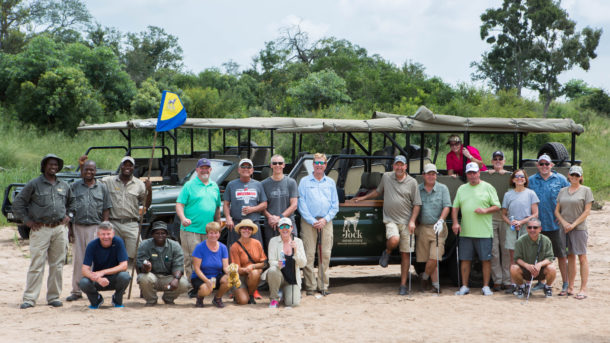 About the Author: Harrison Gould is the Social Media Marketing Manager of PerryGolf, a leading provider of international golf vacations. You can find him on Google+, LinkedIn, Twitter, Instagram, and Pinterest.