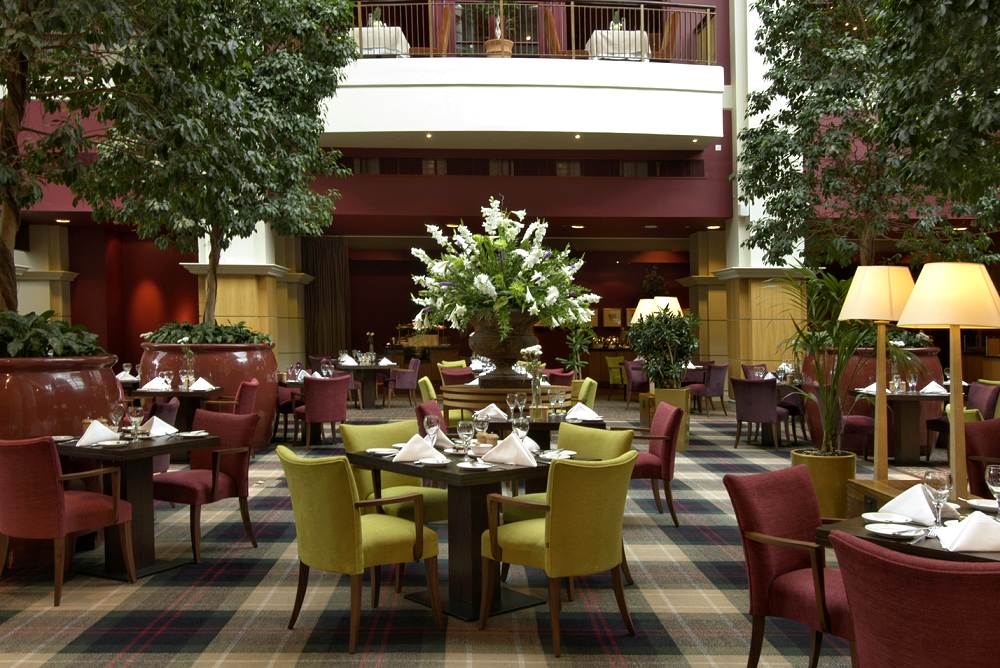 In addition to an ideal location, luxury accommodations and exceptional customer service, the Fairmont St Andrews offers several dining options including the breakfast of all Scottish breakfasts…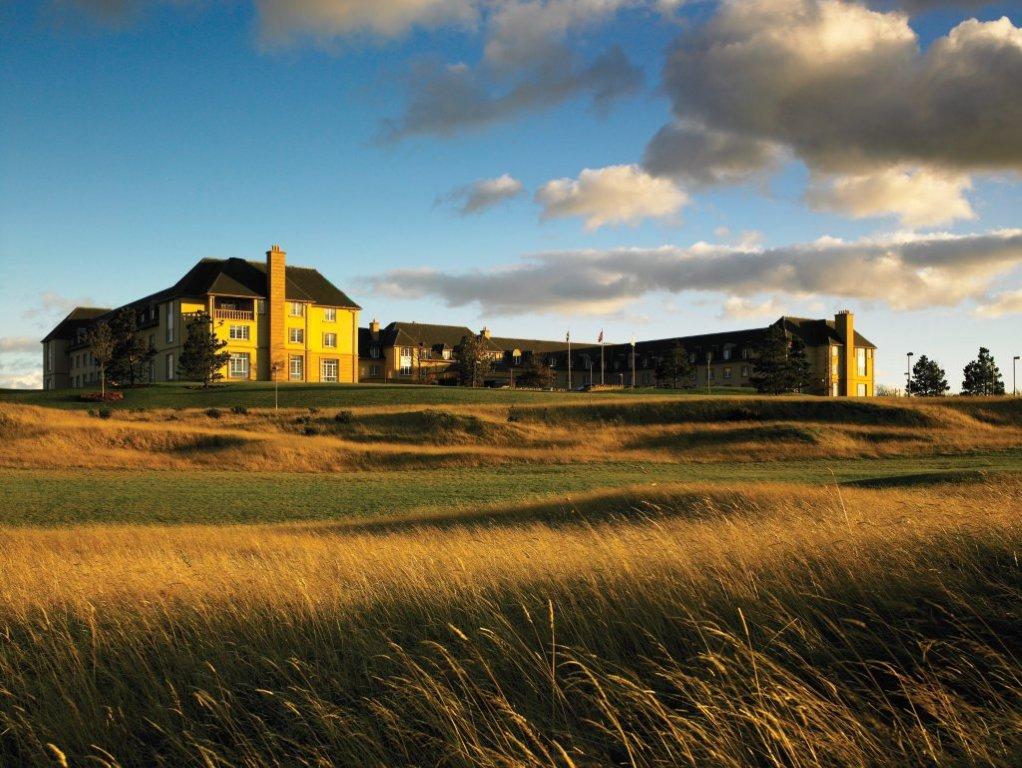 Arriving at the Fairmont St Andrews, you'll be impressed from the moment you drive on the property (or for some, from the moment you're chauffeured on the property in a PerryGolf VIP Coach with Concierge Driver).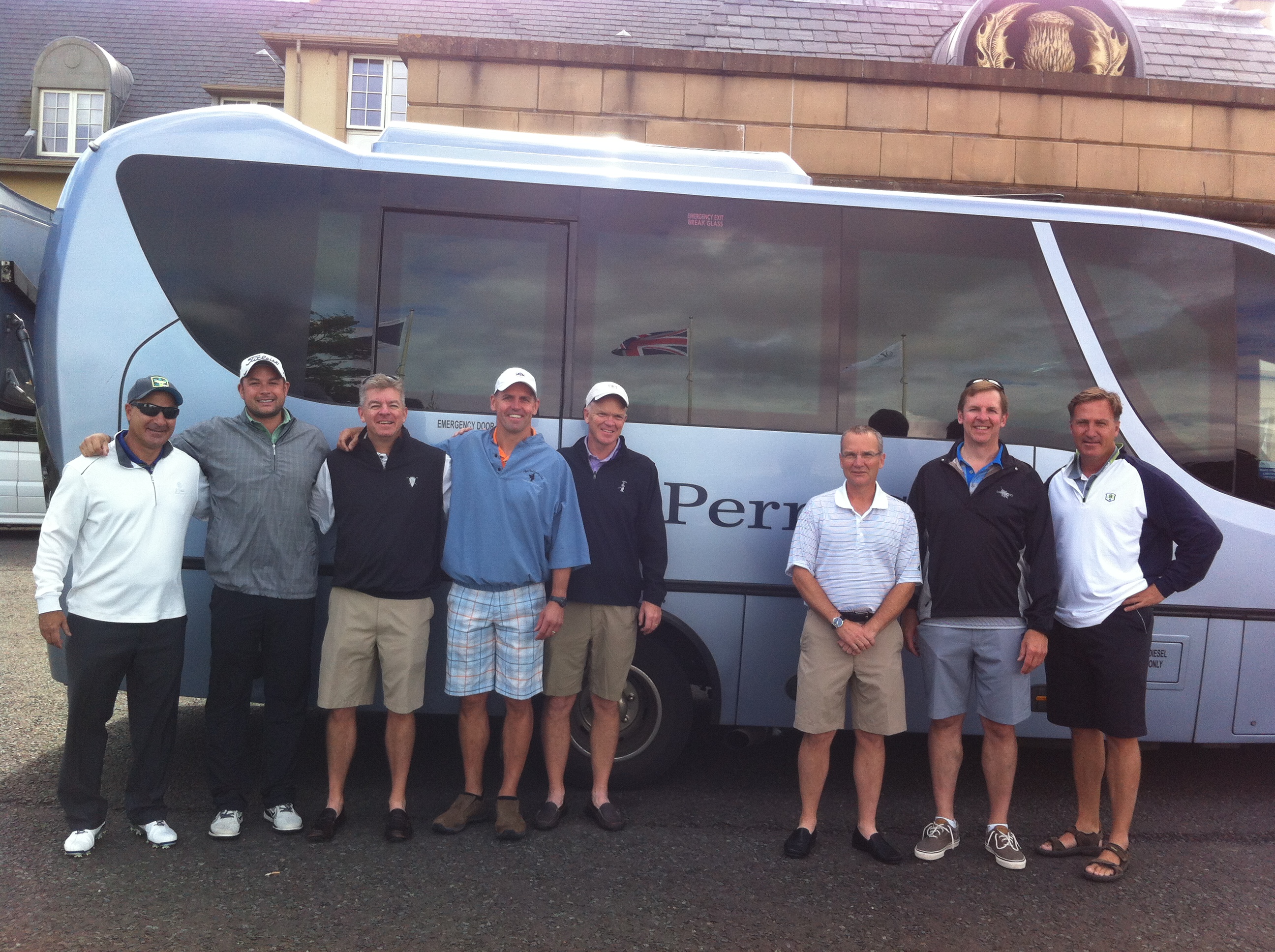 You'll be greeted with a warm Scottish welcome from the Concierge Team at Fairmont St Andrews upon arriving at the front door.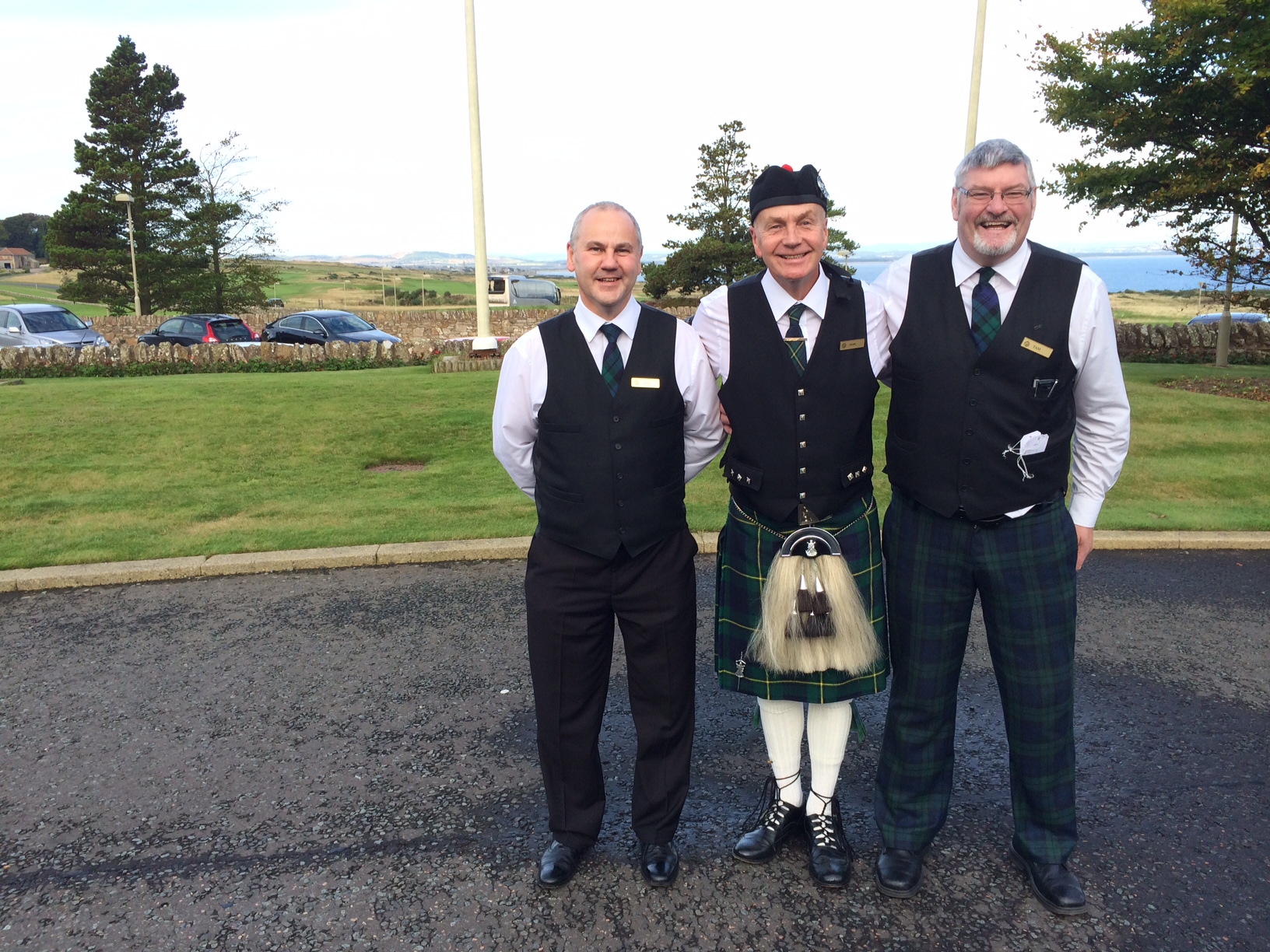 Allow the friendly staff to assist with your luggage, and make your way through the lobby to the check in counter.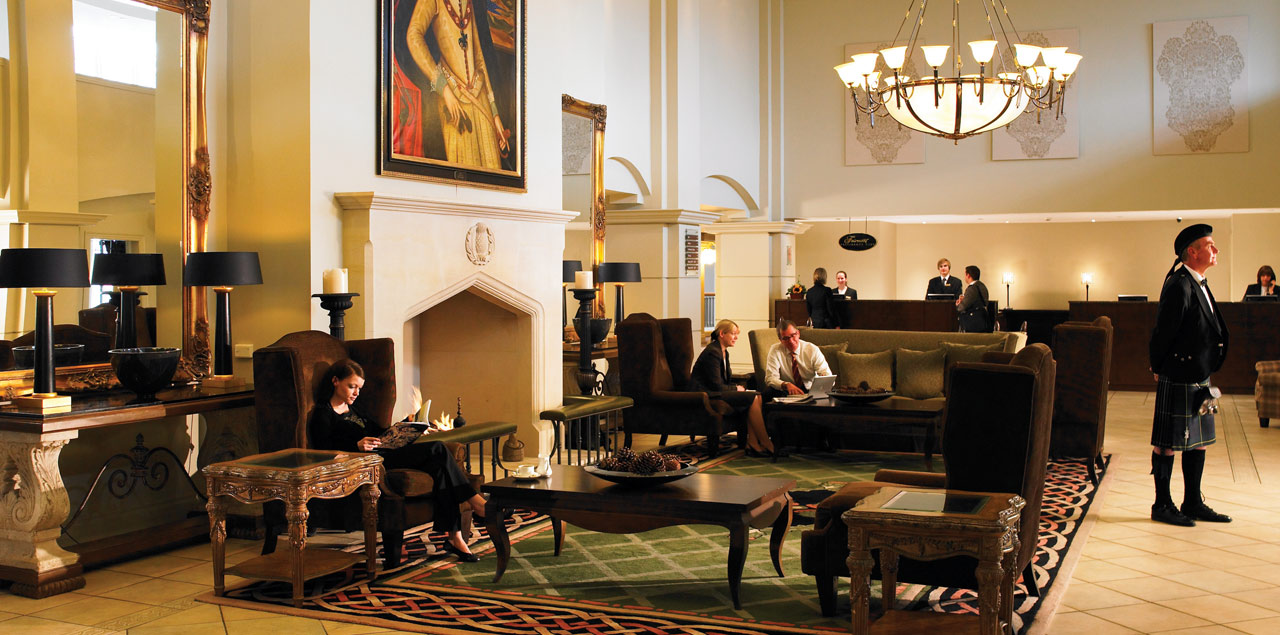 You have so much to look forward to during your stay, but one on which I'll focus in this article is the spectacular Scottish breakfast.
From the lobby, you'll head through the hallway toward the Atrium.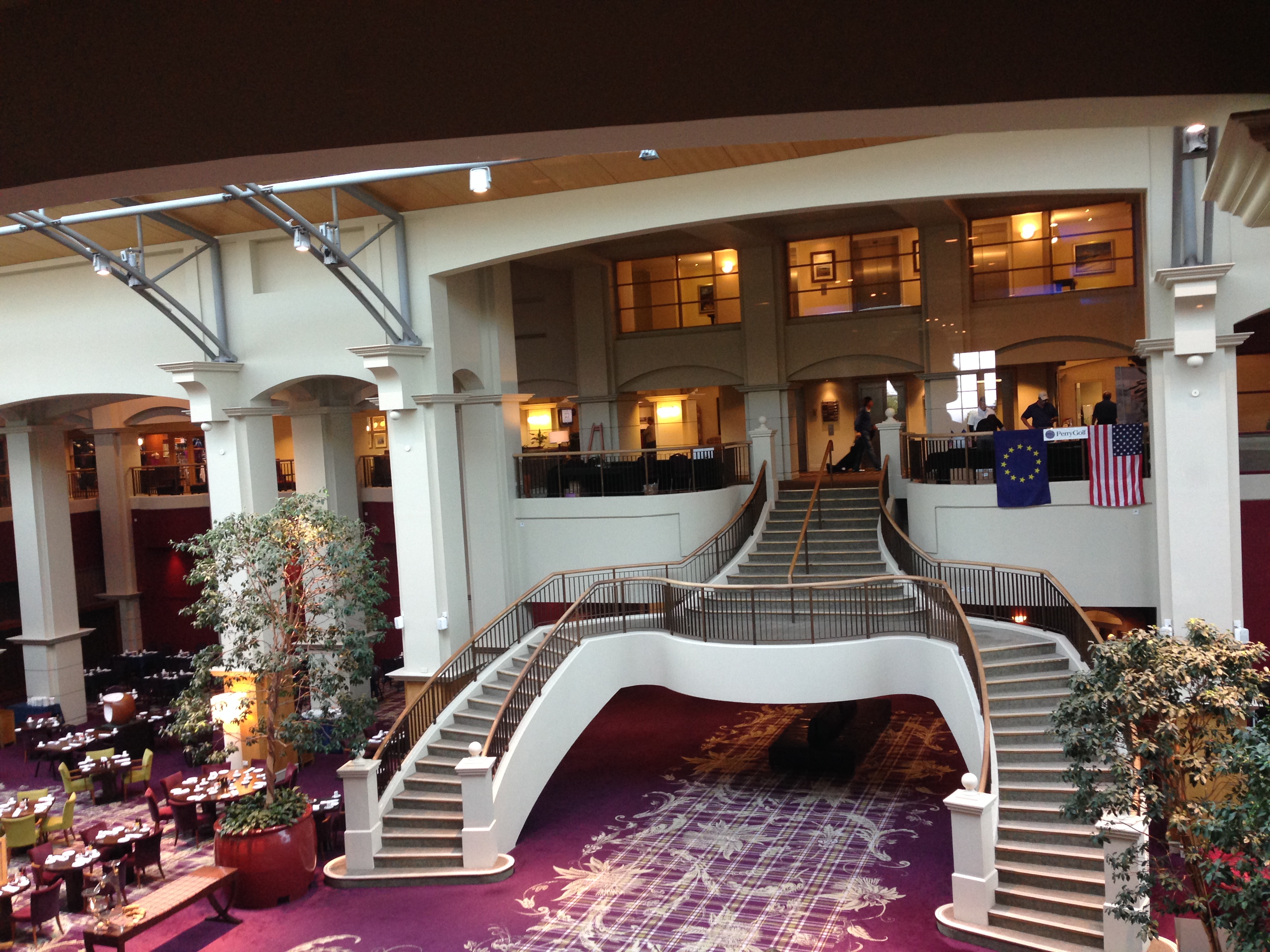 Head down the steps as you enjoy the peaceful background music and warm sunlight shining through the glass windows which look over the Torrance & Kittocks courses out toward St Andrews Bay and the North Sea.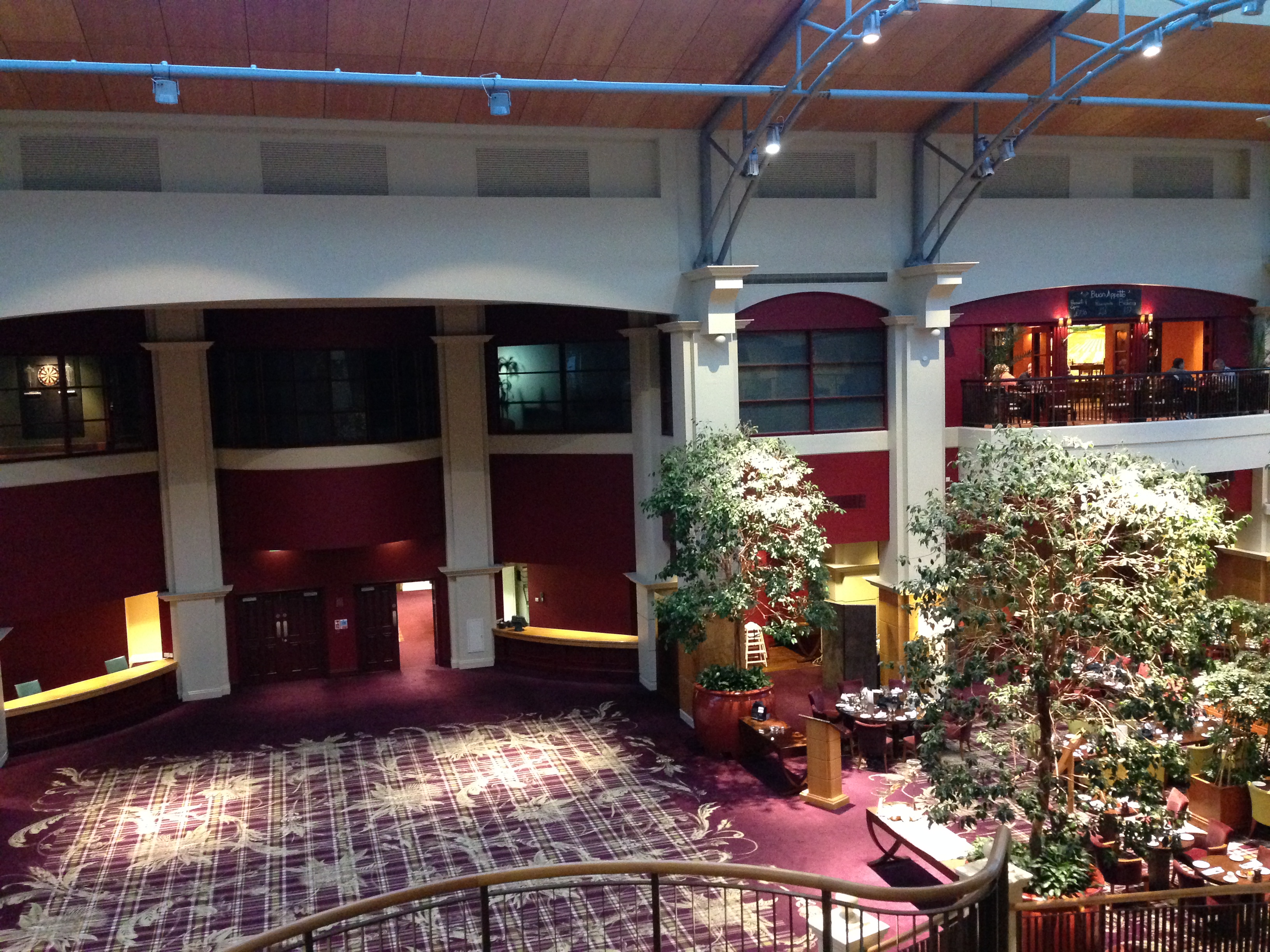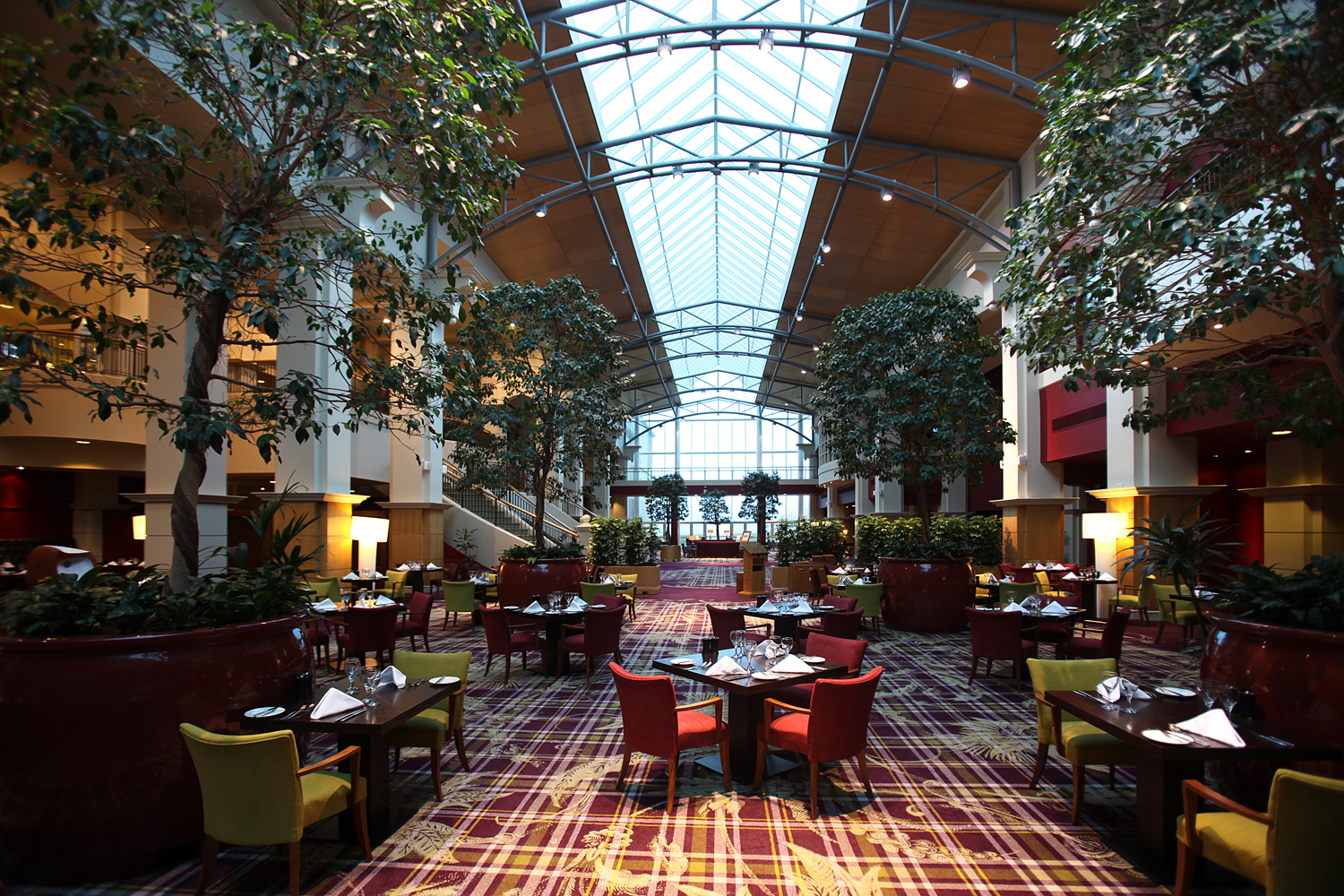 Veer to the right at the bottom of the steps and you'll be escorted by the host/hostess to a table in The Squire – one of the several dining options offered in the Fairmont St Andrews.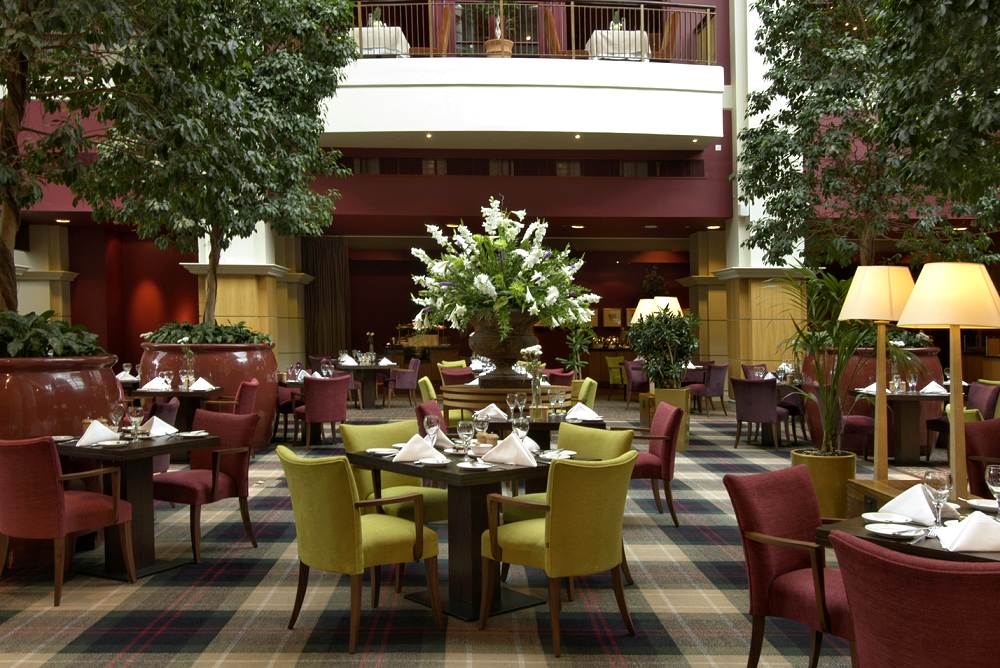 Though these next couple of photos do not come anywhere close to giving enough credit to the five star breakfast you'll savor each morning at the Fairmont as a PerryGolf guest, you must take my word that you'll be hard pressed to find a more exceptional breakfast around the world. I put the breakfast at Fairmont St Andrews on the same pedestal as that in the Carolina Dining Room at Pinehurst Resort. It's simply that good.
The restaurant serves an extravagant buffet breakfast each morning which includes black pudding, local haggis, crisp bacon, fluffy pancakes and eggs served every way, with a wide selection of teas, coffees and fruit juice available. Delicious deli meats and cheeses are also on offer, as well as cereals, fresh fruit and pastries. A chef is also on hand to make and serve any food requests guests may desire. Throughout my stay in St Andrews during the 2014 Ryder Cup at Gleneagles, I frequented The Squire for a big breakfast nearly all week. My plate…plates rather…of breakfast usually included,
Fresh squeezed orange juice
Fresh coffee
A huge bowl of fresh fruit including strawberries, blueberries and pineapple
A made-to-order omelet with ham, jalapenos, mushrooms and extra cheese
A small serving of tomatoes and fresh buffalo mozzarella
Perhaps a slice or two of prosciutto ham and Ayrshire bacon
A wee plate of haggis – of which I have yet to become a fan – I still tried haggis several times in St Andrews but I most liked it at The Squire because of its moister texture and spicier flavor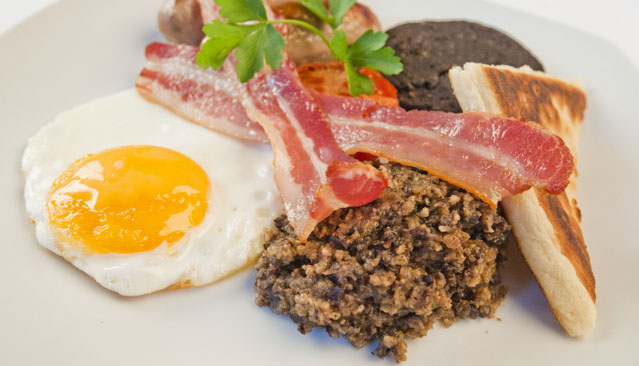 Named after Gene 'The Squire' Sarazen, the golfing legend and a past winner of the Grand Slam of golf, The Squire restaurant provides a brasserie style dining experience with a grill house flare to its menu. Seasonally changed, the menu provides an excellent offering of local Scottish flavours, all set in a relaxed atmosphere with fantastic service. It's also open for dinner.
Breakfast Hours of Service
Summer weekdays, 6:30 am – 10:00 am
Summer weekends, 6:30 am – 11:00 am
Winter weekdays, 7:00 am – 10:00 am
Winter weekends, 7:00 am – 11:00 am
PerryGolf is pleased with to hold a long-standing friendship and business relationship with Fairmont St Andrews. We recommend that you consider staying at this luxury resort in St Andrews your next golf trip to the Home of Golf. For specials and promotions, we invite you to email us at Information@PerryGolf.com or give us a call at 800.344.5257.
About the Author: Harrison Gould is the Social Media Marketing Manager of PerryGolf, a leading provider of international golf vacations. You can find him on Google+, LinkedIn, Twitter, Instagram , and Pinterest.