The Best of Ireland by Land & Sea
2023/2024
Links golf here is on steroids. You play through canyons of grass covered sand dunes at Ballybunion, Carne and Enniscrone. Hard by the sea at Lahinch, Narin & Portnoo and County Louth. Old Head plays 200 feet above the sea. Ten Irish clubs are found among the leading top 100 lists including world #1 Royal County Down by Golf Digest. Royal Portrush in Northern Ireland is the only club outside of Scotland and England to ever host The Open (1951, 2019, 2025) ... Read More.
There are three regions where the leading courses are clustered: Southwest, Northwest and Dublin/Northern Ireland. Six to eight night schedules will allow you to comfortably play the best 5-8 clubs in each region. We can highly recommend additional courses, or fewer, if you'd like more time to sightsee.
The game when you're not on the golf course is striking natural beauty, historic castles, lively pubs, charming coastal villages, famously friendly locals and nonstop fresh seafood.
Have a look at all the choices we have for 2023/2024. PerryGolf offers more tours and golf cruises to Ireland than any other operator for groups of men, women and couples.
Northwest Ireland

A Secret No More
We are a Scottish company with endless admiration for links ...
golf in Ireland. What Old Tom Morris, Pat Ruddy and Eddie Hackett have always known about this land of rugged rocky coastline and towering sand dunes is what Tom Doak and Gil Hanse have discovered in recent years. Doak's new St Patrick's Links at Rosapenna and Hanse's reinvention of Narin & Portnoo round out a stellar collection of at least ten super solid to spectacular clubs in the region. PerryGolf president and co-founder Gordon Dalgleish describes the region which he toured last fall as "magnificent."
Classic Northwest Ireland
7 Nights | 7 Rounds including St Patrick's Links, Carne & Narin & Portnoo | Mount Falcon Estate & Rosapenna Hotel
St Patrick's Links

World #55 by GOLF Magazine
Tom Doak's first design in Ireland opened in 2021 and debuted as ...
GOLF Magazine's 55th best in the world. Talk about a fast start. He fashioned the best dunes land from two existing courses into an entirely new routing aside from four of the original 36 fairways. This one is destined for greatness.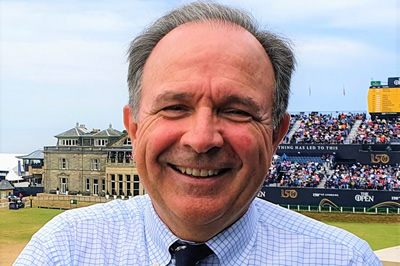 My 3 Favorite Schedules

By Gordon Dalgleish
These three schedules could easily be modified to create 8 or 10 ...
more depending on your vacation interests and how much time you have. But, as a starting point for the golf and lodging I can recommend these highly. Six of the 19 clubs featured in the schedules are found among the world top 55; all 19 are among the top 42 in Ireland.
Deluxe Northwest Ireland for Couples
6 Nights | 6 Rounds including St Patrick's Links, Narin & Portnoo and Carne | Lough Eske Castle and Mount Falcon Estate
The Best of Dublin & Northern Ireland
7 Nights | 7 Rounds including Royal County Down, Royal Portrush, Portmarnock & County Louth | Bushmills Inn, Slieve Donard and Davenport Hotel
Classic Southwest Ireland
6 Nights | 6 Rounds including Old Head, Ballybunion Old & Lahinch | Trump International Doonbeg and Killarney Park Hotel
Irish Links

Golf Cruises (4)
No destination on Earth is better suited to golf cruising. The courses are seaside and they are exceptional from Royal County Down and Royal Portrush to Old Head and Ballybunion. All four of our departures include Dublin and Belfast along with charming smaller ports like Cork (Cobh), Galway and Donegal. Our July 2024 voyage will sail through Scotland's magnificent ...
Outer Hebrides before concluding in Oslo. Lock in early for the
best suites at the best price.
| | |
| --- | --- |
| | PerryGolf Co-Founder Colin Dalgleish will be your host. |
| | Golf Lite Program Available |
| | A Back-2-Back Voyage |
Click for Golf Course Map of Ireland
Best of North Ireland

Escorted 2024 | June 6 – 14
This Escorted Tour by PerryGolf is a fully hosted, golf and ...
sightseeing itinerary for 10 - 15 couples. We begin in Dublin before two nights on the spectacular northern coast at Rosapenna, one of Ireland's leading 4-star golf resorts. Remarkable golf includes Royal County Down, St Patrick's Links and host to The 153rd Open, Royal Portrush. Sightseeing is highlighted by Dublin, the Giant's Causeway and Dunluce Castle.

Best of North Ireland Escorted 2024
8 Nights | 5 Rounds including Royal County Down, Royal Portrush & St Patrick's Links | Rosapenna Resort, Bushmills & Slieve Donard | June 6 - 14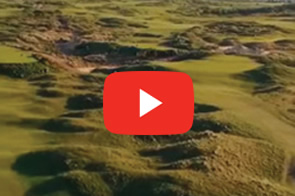 Flyover Drone Videos

15 Exceptional Courses
Golf course imagery has evolved spectacularly with the use of ...
drones with high resolution cameras. Leading photographers are all in plus the field is open to any enthusiast with a good eye and a sunny day. You'll find 15 exceptional drone videos from our Irish golf partners at Ireland Drone Videos.
5-Star Ireland

Dunluce Lodge
Scheduled to open in June of 2024, the Dunluce Lodge will provide ...
another premium boutique hotel experience on Ireland's Causeway Coast. Located adjacent to the 4th fairway at Royal Portrush, the hotel and spa's 35 luxurious rooms shall serve as an ideal location for links golf in Northern Ireland.

Use our online calculator to generate an instantaneous quote for a Custom Tour to Ireland.
You will automatically receive email for the quotation that you can share with the rest of your group.