One of our most popular hotels in Italy has to be Villa d'Este; the hotel is set on the shores of Lake Como and more than deserves the many awards it has received over the years – the most recent being presented by Forbes Traveler 400 in 2009 for World's Best Hotel.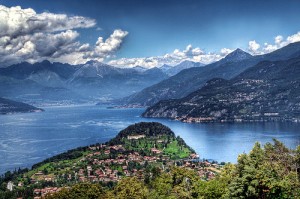 The main building was built in 1568 as the summer residence of Cardinal Tolomeo Gallio and was then changed to a luxurious hotel in 1783.  Villa d'Este has 153 bedrooms and with several dining outlets you are spoiled for choice.  It is also in an easily accessible location, only 60 minutes away from Milano Malpensa Airport!
Even with the building's various upgrades, they have managed to keep the history and garden true to their past and it has proven very popular with our clients and a "must" while in the Lake Como area.  While staying here, golfers could play Villa d'Este Golf Club which is located just 6 miles away – a course that was designed in 1926 by Peter Gannon.  The course is a stunning (but challenging) play. 
By Denise McKee.  Denise has been with PerryGolf for over 10 years and is a member of our admin team.