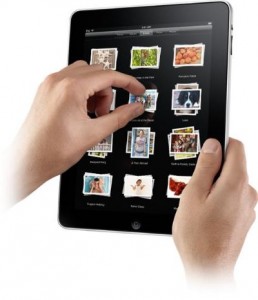 Turnberry Resort has become the very first hotel in Scotland to introduce iPad wine and beverage menus into their dining experience.  The growing popularity of the tablet computer in the US has also been incorporated by Gordon Ramsay into his London "Maze Restaurant".
Turnberry has invested in ten iPads which offer guests a colourful and interactive choice of beer, wine, cocktails and whiskies in their 1906 restaurant and The Ailsa Bar & Lounge.
The news of the upgraded menus at Turnberry comes after their launch of a range of well-known golfers' wines; including the personal selection from John Daly, Retief Goosen and Arnold Palmer.  These will be featured on the new menus.
For more details, click here.