It is no longer a member's-only treat to use the Spa at Loch Lomond Golf Club as Day Spa guests are now welcome. The building itself is a relaxing and luxurious spa placed in a magnificent and breathtaking setting.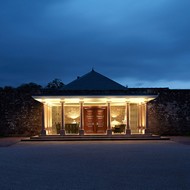 Having booked in for an Energizer Massage, the staff at the spa recommend that you arrive at least 1 hour prior to your treatment in order to fully experience the heat experiences and the vitality pool (not to mention the sauna and the crystal steam room).
After the initial welcoming into the spa, I was shown to the changing rooms which were well-equipped – dental kits, brushes, hairspray, etc all available – and put on my swimwear, fluffy white robe and waterproof footwear in preparation for my afternoon of bliss.
First of all I decided to spend some time at the hydro pool which has different points providing various water pressure jets for underwater massage. From here I flitted between the steam room, the sauna and the ice fountain (this provides a much-needed cool down amid the heat experiences). By now my circulation was certainly working and I had a quick shower before moving onto the relaxation room to await the call for my treatment. The relaxation room itself which was very placid and offered a set of headphones for each lounger to allow you to listen to relaxing songs while admiring the lovely view out onto the small garden.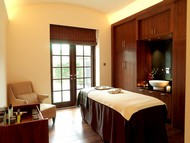 The treatment was fantastic, providing me with a (desperately) sought after boost…that must have been the Eucalyptus oil! The purpose of the Energizer Massage is to leave you with a clear head and a feeling of wellbeing; and I believe it did just that.
I should note that the spa is set within the walled garden at Loch Lomond Golf Club which also contains a large palm house and vast lawns and is really rather an extraordinary setting that I truly hope to attend again soon.