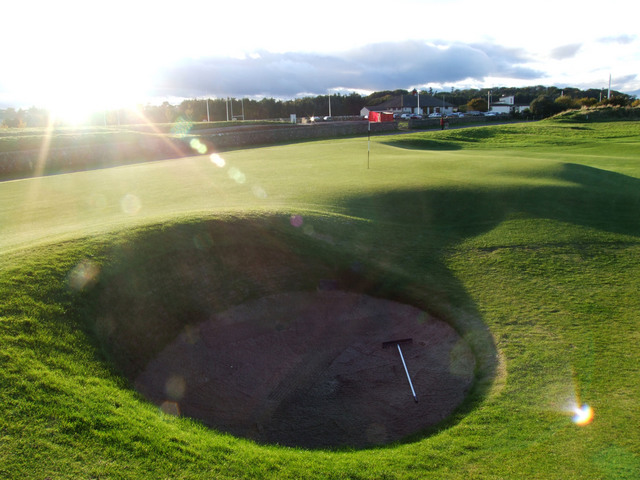 The famous and iconic 17th hole of the Old Course will be lengthened ahead of The Open Championship at St Andrews in 2010. The 'Road Hole' will increase by some 35 yards to 490 yards. For those familiar with the set up, the new Championship tee will be constructed on the driving range of St Andrews Links Trust, the other side of the ash road that runs parallel with the 16th hole. An increased premium will be placed on an accurate (and long) drive over the sheds. It is thought the added length will re-establish the difficulty of the approach to the green and the danger posed by the road hole bunker and the road itself. Interestingly the length of the hole has not been altered since 1900. Lets just hope the wind is not in their face!!
You may find some interesting reading on the history of the Old Course at http://www.scottishgolfhistory.net/st_andrews_oldest_golf_course.htm
Image of the Road Hole is from Europegolf.com.