It seems the currently homeless New Zealand Open has still not found a definite residence for 2011.  The event has been staged at the fantastic Hills course just outside Queenstown since 2007, but looks unlikely to be held there again in 2011.  Recently the favourite to hold the event has been Clearwater in Christchurch which is also a great course but not in such a beautiful setting.  We will await the final decision with interest and hope the event will actually go ahead.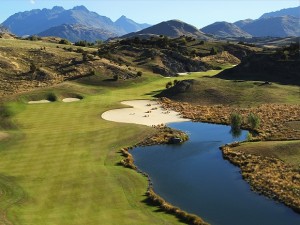 Queenstown and Christchurch are both located on New Zealand's South Island and offer some great courses in addition to the Open venues.  In Queenstown there is Jack's Point Queenstown Golf Club (Kelvin Heights) and Millbrook; while in Christchurch there is Christchurch Golf Club (Shirley) and also getting into the foothills of the Southern Alps; Terrace Downs.  Either choice makes a great destination for a golf trip or the two can be combined with the inclusion a short flight.
For further details, click here.
By Alastair Niven.  Alastair has been with PerryGolf for over 9 years and is responsible for our South Pacific programs.