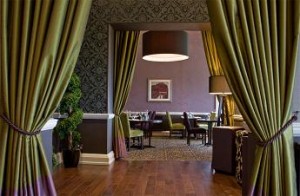 Dining in St. Andrews offers several excellent places to eat; MacDonald Rusacks Hotel (located right next to the 18th hole of the Old Course) is now certainly one of them.  The hotel has opened two new restaurants on site; restaurateur Adrian Pieraccini has joined in partnership with Macdonald Hotels to create the new restaurant Rocca (which opened in February 2010) and has panoramic views over the 18th hole.  Rocca is an Italian classic style grill restaurant with an excellent a la carte menu – they pride themselves on using the best Scottish and local produce.  The young energetic kitchen team is led by head chef Liam McKenna – who 3 years ago won the distinction award of The Martin Wishart Scottish chef scholarship.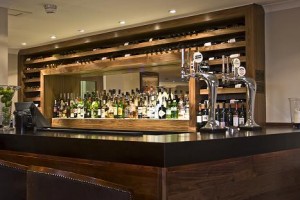 The second restaurant is The One Under and is St. Andrew's one and only gastro pub.  This was also developed by Adrian Pieraccini and was introduced in December 2009.  Accurate to the meaning of 'gastro pub', the main focus here is on the quality of the food.
This is the perfect place to relax after a long day on the golf course so I would say that during your stay in St Andrews a visit to either of these restaurants is highly recommended!
By Denise McKee.  Denise has been with PerryGolf for over 10 years and is a member of the admin team.