I asked PerryGolf's Scotland-based Golf Travel Experts if they could go anywhere in the world, What would be their dream golf trip?

In a series of Blog Posts, I will be revealing each bucket-list PerryGolf trip, one-by-one.
First up is Keith Baird, who joined PerryGolf in 1999. Keith's bucket-list golf vacation is…



"I've chosen the Costa Del Sol as my ideal golf trip, firstly because I'm a typical Scotsman who is always looking for better weather when I travel on vacation! The weather in the Costa Del Sol is almost always sunny with average maximum temperatures in excess of 60 degrees Fahrenheit throughout the majority of year. May and September would be my preferred two months to travel as the temperatures would be pretty perfect for me…at around 70 degrees during the middle of the day.
In terms of the golf, there is no better place to go in mainland Europe in my opinion, with the flagship course being Valderrama – host venue of multiple European Tour events and the Ryder Cup in 1997 when Seve Ballesteros was the local favourite and winning captain. Other great courses such as Las Brisas (twice World Cup venue) and Finca Cortesin (three time venue for the World Matchplay Championship) are also located on a short stretch of coast, making the trip very easy to do with no more than an hour's drive required to any of the top courses.
In terms of where to stay, only one hotel is required for my dream PerryGolf trip. Look no further than the beautiful coastal town of Marbella – that's the place of choice. It's a fabulous town, renowned for being popular with the rich and famous and the fabulous Gran Melia Don Pepe Hotel, which overlooks the Mediterranean Sea. It is ideally located only a ten minutes' walk from the town centre. Nearby you'll find Puerto Banus – a luxury marina which offers a fantastic selection of restaurants and bars. It's always a great evening in Puerto Banus as locals and tourists stroll along the marina looking in awe at the many luxurious yachts and exotic sports cars.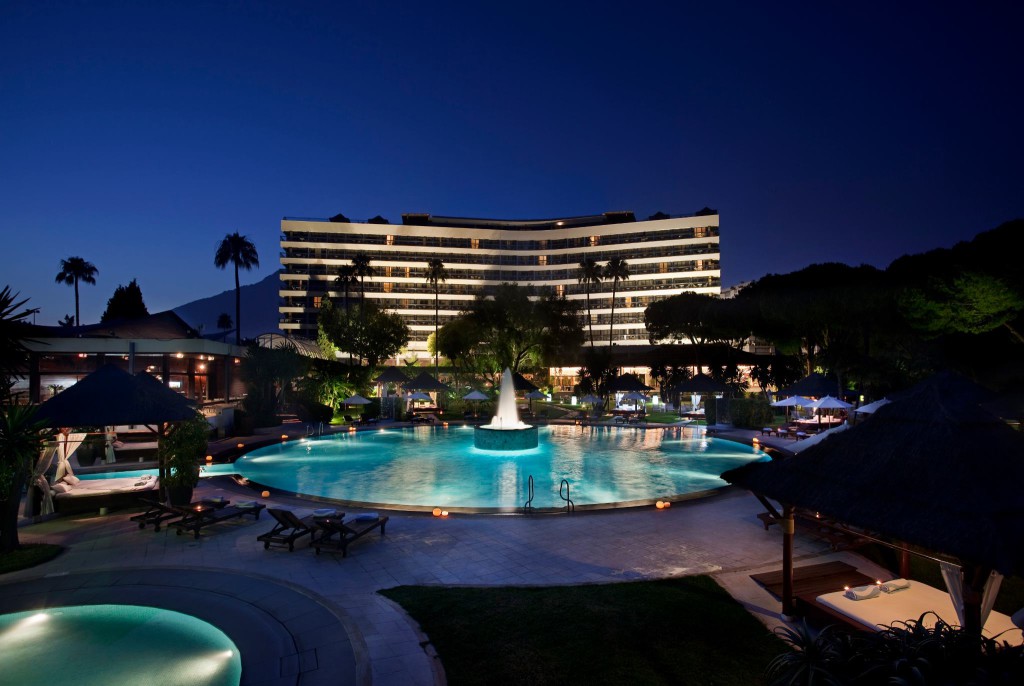 Lastly, for those interested in both golf and sightseeing, the Costa Del Sol has many wonderful non-golfing options. I have included two day trips in my bucket-list golf vacation to the Andalusian region of Spain. The first being a visit to the city of Granada, home to The Alhambra which is considered to be one of the ten wonders of the world. The Alhambra is a massive castle, built over many centuries, which was home to many of the Arabic Sultans who ruled the province in days gone by. It's a must see for anyone in the area and comes as no surprise that it is the most visited monument in all of Spain.
The second day trip I selected in my ideal golfing tour was a visit to Gibraltar, which is less than six square kilometers in total but is home to around 30,000 people. Be sure to take a cable car ride up the rock to say hello to its most famous inhabitants…the colony of apes who run free in a semi-wild state. Gibraltar is a British Overseas Territory located at the entrance of the Mediterranean on the southern end of the Iberian Peninsula. Most visitors arriving by sea are impressed by the rock's huge visual impact. Some of the "can't miss" options include the Great Siege Tunnels, St. Michael's Cave, The Moorish Castle, and The Lighthouse at Europa Point.
This sums up my bucket-list golf vacation to anywhere in the world. I think this schedule offers a nice balance for golfers and non-golfers alike, with 4 rounds of golf and two day trip excursions, all over a 6 night stay at a luxury beach-front hotel in Marbella."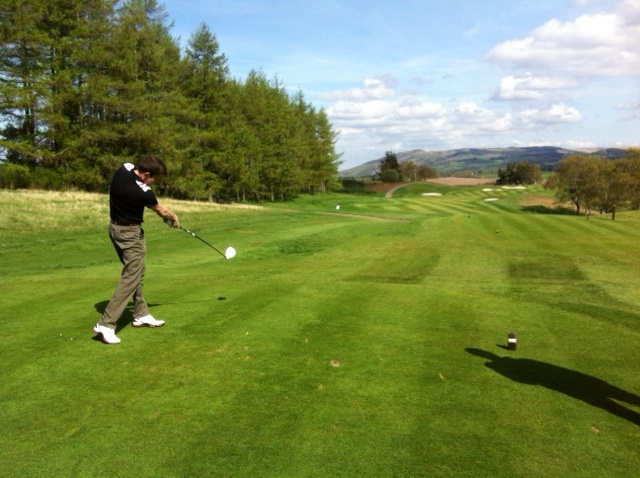 Have additional questions about my dream golf trip?

Please contact me directly at Keith.Baird@PerryGolf.com or at 800.344.5257 ext 212.
I look forward to hearing from you and assisting plan my dream golf trip for you.

About Keith Baird: Born and raised on the outskirts of Glasgow, Scotland before moving to Spain in 1988. Lived in Sotogrande for five years overlooking Valderrama Golf Club before returning to Scotland to attend Strathallan School (same school Colin Montgomerie attended). Graduated from Glasgow Caledonian University in Tourism Management before joining PerryGolf in October 1999. Former club champion at Helensburgh Golf Club with interests including music and most sports; especially soccer, golf and darts. Keen supporter of Scotland's national soccer team and long suffering member of the 'Tartan Army' having traveled throughout Europe…normally to watch Scotland lose! Resides in Helensburgh, Scotland.


About the Author: Harrison Gould is the Social Media Marketing Manager of PerryGolf, a leading provider of international golf vacations. You can find him on Google+, LinkedIn, Twitter, Instagram, and Pinterest.