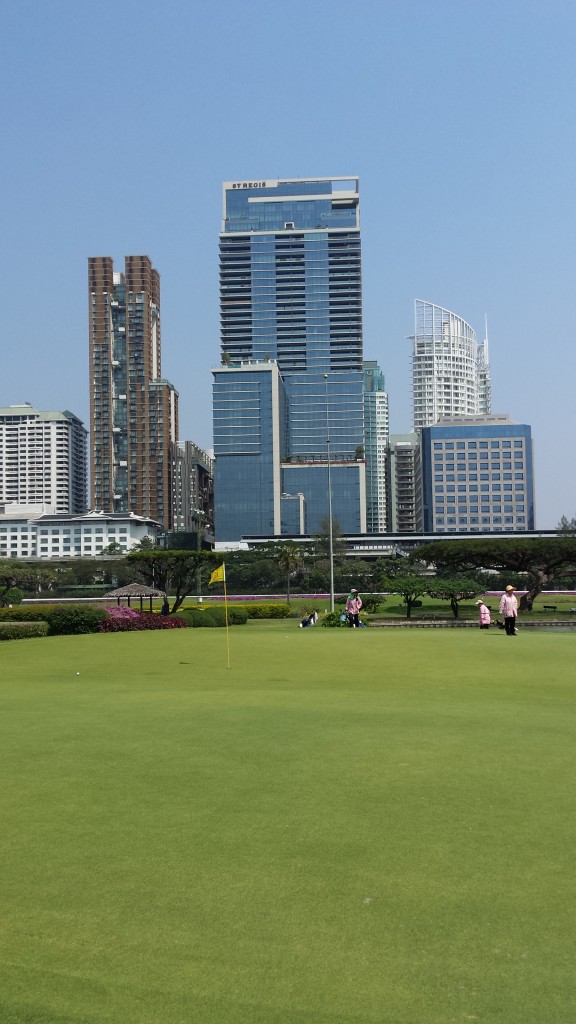 I have been fortunate to play golf in many interesting places around the world, but a recent round at Royal Bangkok Sports Club is surely one of the strictest. Be sure to watch the video I took during my round!
*UPDATED w/ NEW VIDEO!*

A couple of their rules to set the stage:
1. Members may only bring two guests.
2. The guests MUST produce their passport to evidence they are overseas visitors, as local resident guests are not permitted to play.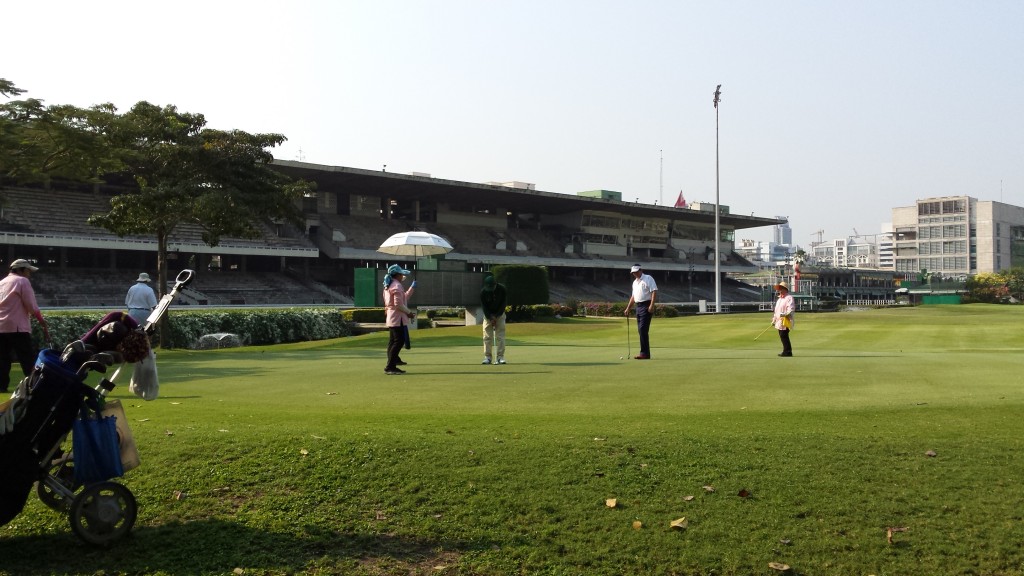 Enjoy the video below I took during my round at Royal Bangkok Sports Club.
To further make the experience unique, the golf course is situated inside a race track in the very heart of Bangkok, with skyscrapers on three sides. The grandstand for the horse races is on the fourth side alongside the old & new clubhouses!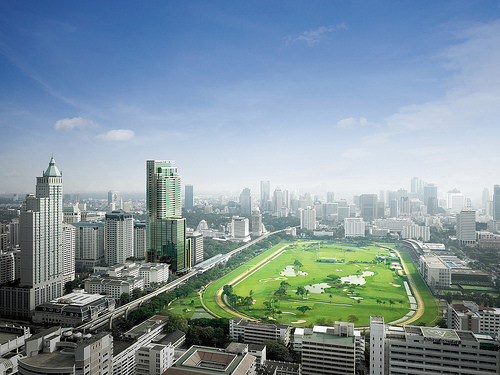 Additionally, the Royal Bangkok Sports Club exemplifies a true sports club as it offers soccer (field beside the golf course), tennis, badminton, basketball, bridge, billiards, chess, cricket, hockey, martial arts, physical fitness, Qi Gong, rugby, squash, table tennis, swimming, and more.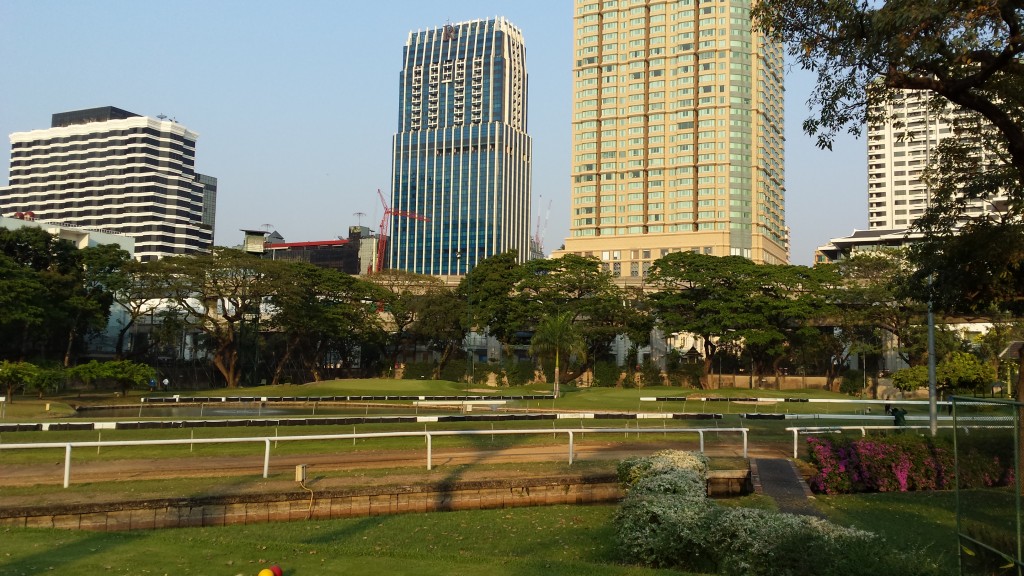 The golf course itself is only 6135 yards, par 66.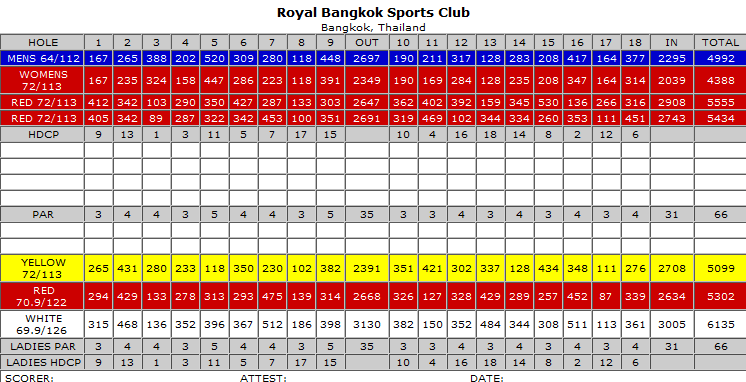 It is recognized as the second oldest course in Asia with the Club starting in 18 and the first nine holes of the golf course opening in 1906. It was founded in 1901 under the patronage of His Majesty King Chulalongkorn (Rama V).
One of my golf partners that day was Joe Passov, aka Travelin' Joe of GOLF Magazine. Of all the rounds of golf Joe has played over the years, never once did he remembering having to hand over his passport to the club management in order to play the golf course…anywhere; until Royal Bangkok Sports Club!
VIDEO below provides a great view of the Royal Bangkok Sport Club and Bangkok's skyline from the Grand Hyatt Erawan.

Other Asian Golf Vacation Related Posts
About the Author: Gordon Dalgleish is the Co-Founding Director of PerryGolf, the leading provider of international golf vacations.
You can find him on Google+, Twitter, and LinkedIn.