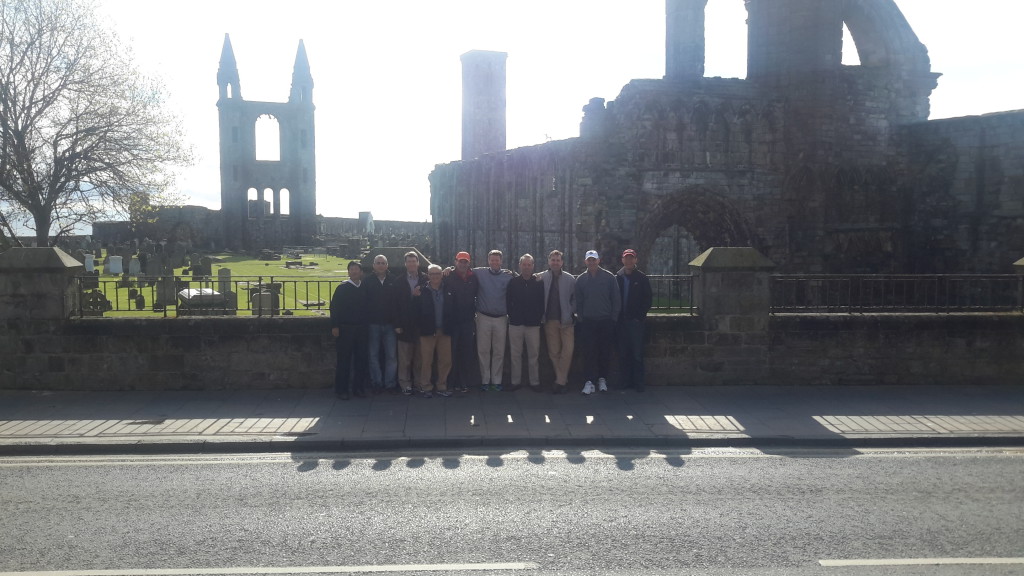 Why not check out the ruined St Andrews Cathedral before or after that round in the Home of Golf? The
St Andrews Cathedral dominated the history of the medieval church in Scotland from the time of its construction in the 12th century until the Protestant Reformation in 1560. Scotland's largest and most magnificent medieval church, the cathedral was the seat of Scotland's leading bishops (and from 1472 archbishops). It occupied a site used for worship since the 8th century AD, when the relics of St Andrew, Scotland's patron saint, are said to have been brought here. The cathedral buildings are surrounded by a graveyard, and encircled by the most complete and imposing monastic enclosure walls in Scotland.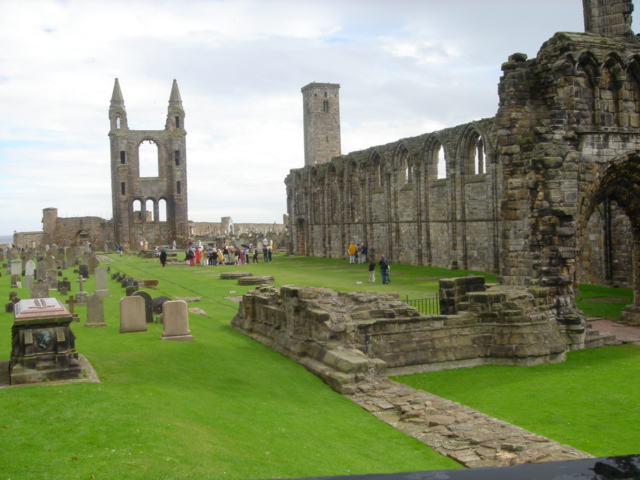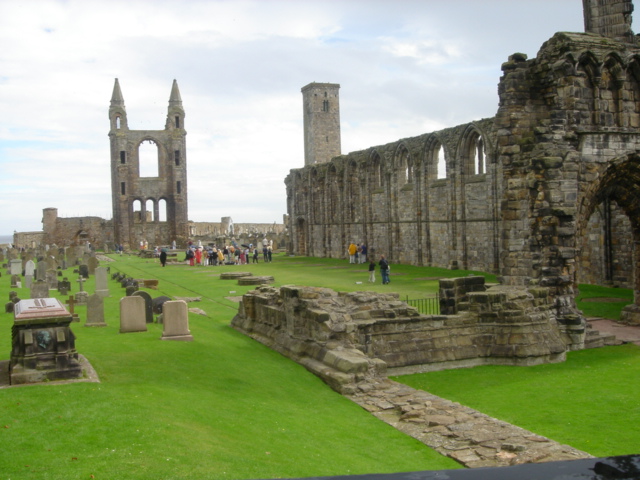 Even in its ruinous state, the St Andrews Cathedral remains a prominent landmark, the focus of the three medieval streets of St Andrews, and highly visible from the sea. Today, what remains is more on the lines of fragmentary. The once protruding precinct wall surrounding the cathedral is still visible. If you venture out to explore, you will find a portion of the west end of the cathedral, facing St Andrews, plus one nave wall, looking rather bleak, and the east gable. To the south of the main cathedral, visitors can still wander around part of the cloister or examine the graves unearthed under the floor of the chapter house. There is also an excellent visitor centre in the undercroft of the refectory, on the south side of the cloister. This gives access to the eloquent St Andrews Cathedral Museum, which has a superb collection of carved stonework on view dating from the Pictish era until after the Reformation.
St Andrews, Scotland offers many exceptional sightseeing options. Click below to learn more.
Get Social With PerryGolf: Connect with us on Social Media – Facebook, Twitter, Google+, LinkedIn, YouTube, Instagram, Pinterest & The Blog.