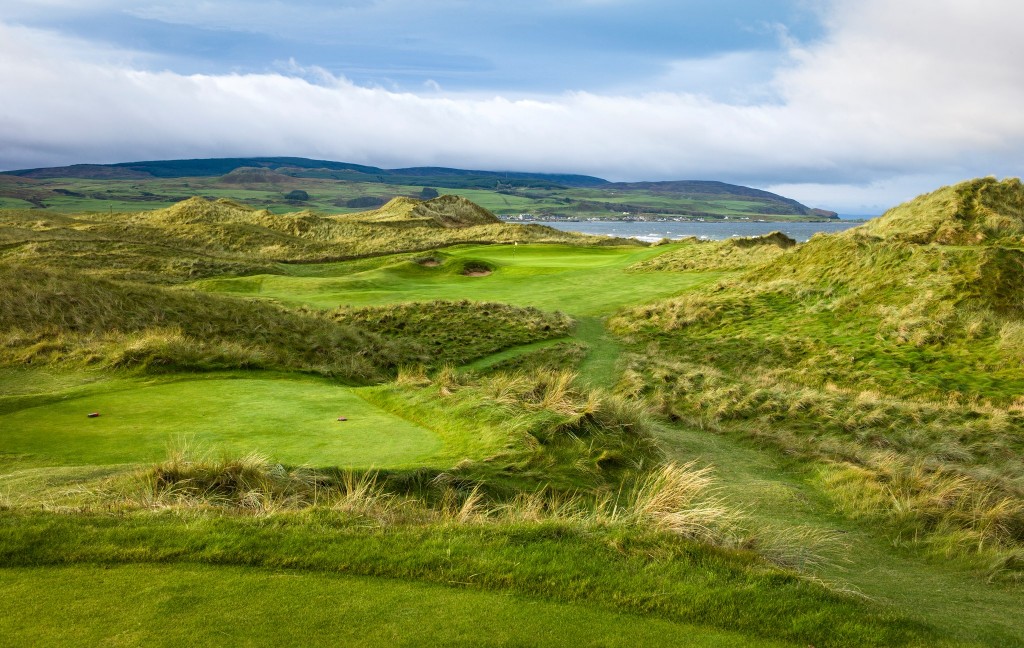 A new ferry service between Ardrosson and Campbeltown was recently announced for the summer months this year.  Ardrosson is a town on the North Ayrshire coast in southwestern Scotland.  Campbeltown is situated near the Mull of Kintyre in Argyll, Scotland.  This new ferry service is a huge boost for the local community and more importantly for PerryGolf clients.
Machrihanish Dunes 14th by Clive Barber.
It offers easier access to Machrihanish and Machrihanish Dunes.  Through an ongoing partnership with the Kintyre Express, PerryGolf has been sending golfers to the Kintyre peninsula by sea for years.  The 2 hours & 40 minute long ferry ride holds 659 travelers and 62 cars to accommodate groups of all sizes.
However, the new ferry service, which will allow passengers to take their cars with them, gives our clients more options and better access to 2 of Scotland's best links courses.  The drive from Glasgow to Campbeltown is simply too much; and we always recommend against this option.  My recommendation would be to stay near the golf courses for 1 or 2 nights, play both courses, and then return to Ayrshire for an extension in another part of Scotland.