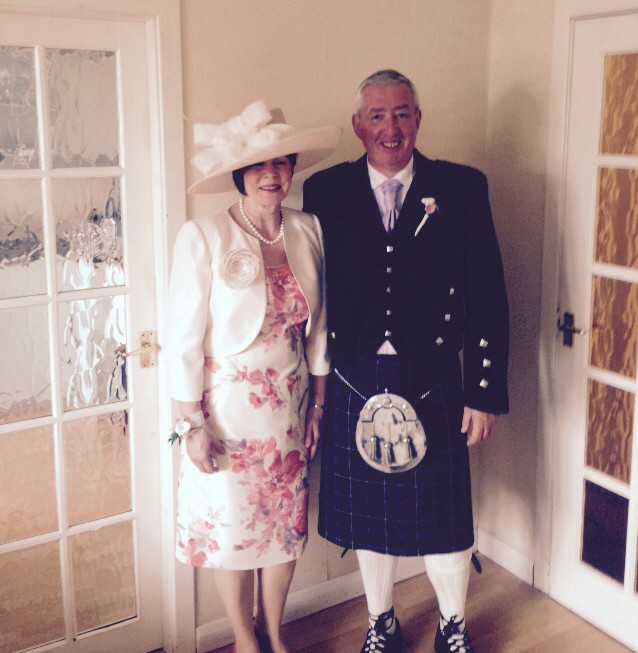 A sneak peek inside the personal life of one of PerryGolf​'s outstanding VIP Golf​ Coach Concierge Drivers, Joe Marshall…

Last week, Joe & his wife Margaret had the good fortune to attend their son's wedding.
Congratulations to newlywed, Kevin Marshall! 🙂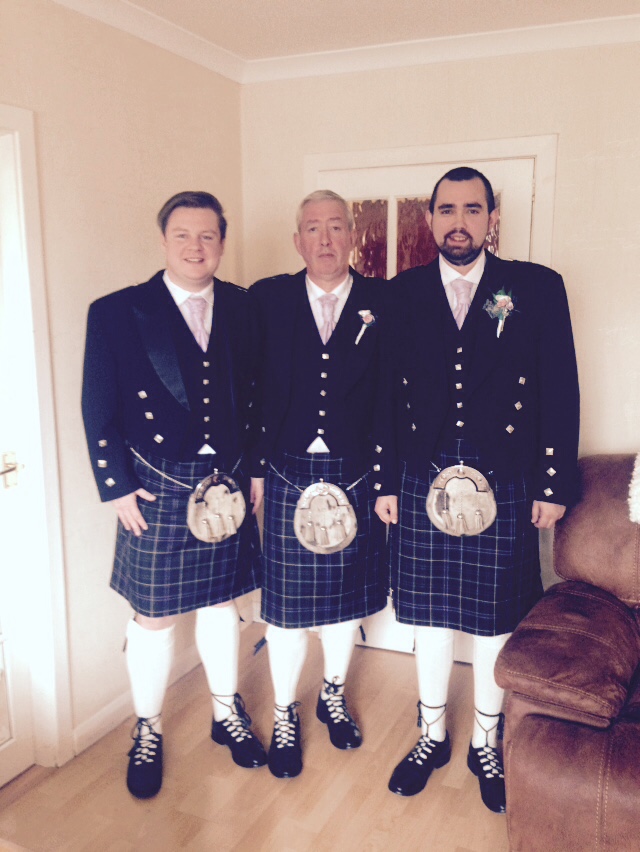 Evident in PerryGolf clients' post-travel feedback, Joe treats our clients like family, going above & beyond to ensure travelers have a most enjoyable PerryGolf experience.
"I would like to say that our driver/your driver Joe Marshall made a great trip even better. He was there for us at every turn and just a super nice guy."
"Had a fantastic trip. Gary & Joe from PerryGolf were exceptional from day one. We had a member of our group miss the initial flight and Joe went back the next day to Glasgow to pick him up and re-arranged our tee time so he did not have to miss the round of golf. Overall, it was a great experience and we look forward to coming back. Thanks for a perfect trip!"
"Great trip. Joe was wonderful and eagerly assisted us in securing extra tee times. He was very responsive to our needs."
I want to let you know how wonderful my dream golf trip to Scotland was this past week. The course selection was incredible! Most of the caddies were excellent and very enjoyable for the day of golf! My best caddie of the week was at Kingsbarns was Lindsey Jack. He made an unbelievable course even better to enjoy! The highlight of the trip was our guide Joe Marshall. He provided a worry free trip the entire week. He made the golfing dream trip even more fun and relaxing than expected! He made incredible restaurant and pub suggestions and provided everything to our group that was asked of him. I know several other individuals that are interested in a dream golfing trip to Scotland. I am going to tell them that using Perry Golf is the only way to go golfing in Scotland!!!! Thanks again for an incredible vacation!
Joe is also a very proud grandfather, pictured below with his lovely grandchildren at his son's wedding.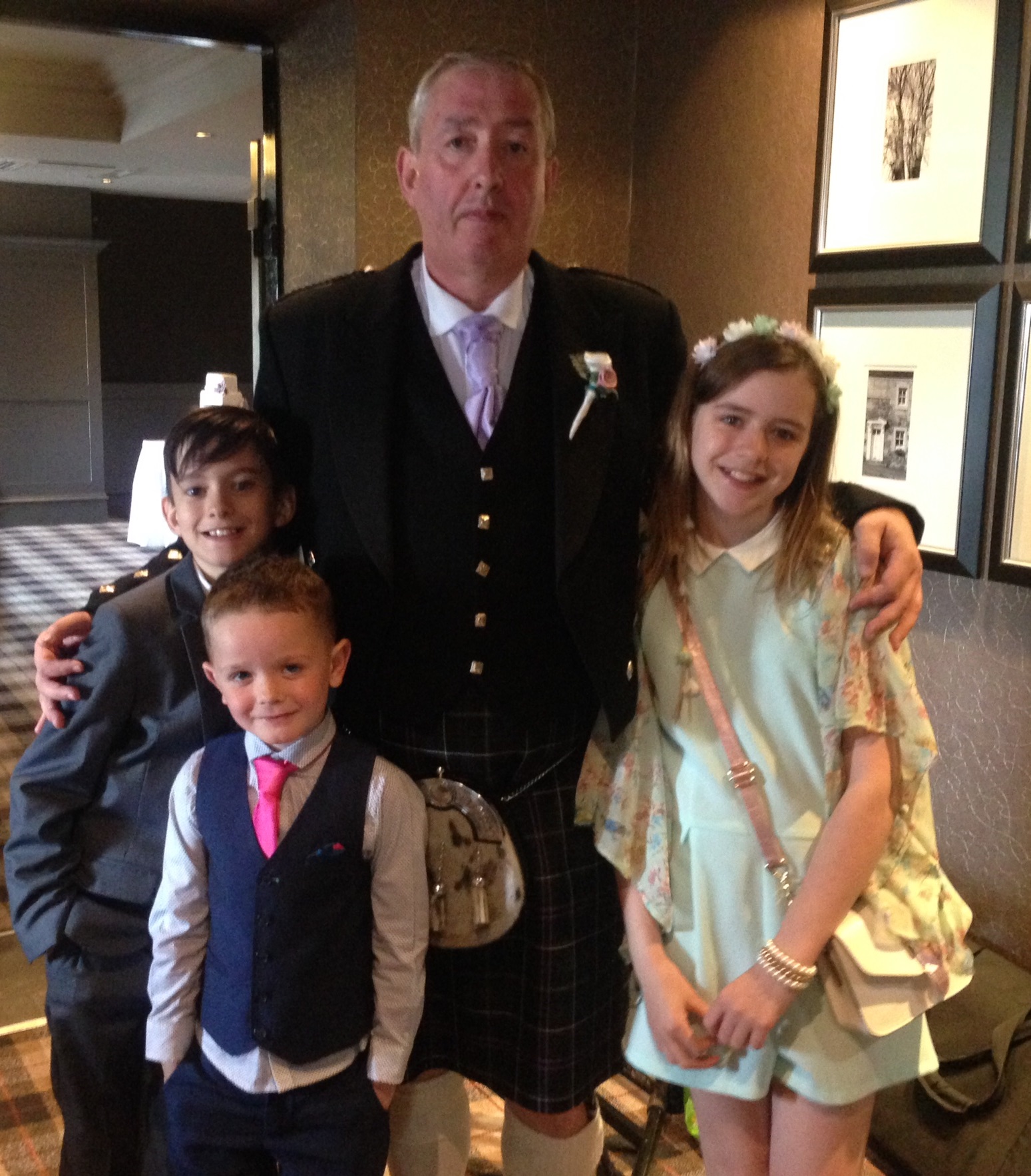 Learn more about the PerryGolf VIP Golf Coach & Concierge Driver experience by clicking here.

Q & A with Joe Marshall
Favorite Golf Course:
Ailsa, Turnberry
Favorite Golfer:
Rory McIlroy
Home Golf Club:
Haggs Castle
Favorite Restauant:
Wildings, Turnberry

Favorite Town or Village:
Dornoch
Interests outside of golf:
Tennis & Boats!


About the Author: Harrison Gould is the Social Media Marketing Manager of PerryGolf, a leading provider of international golf vacations. You can find him on Google+, LinkedIn, Twitter, Instagram , and Pinterest.