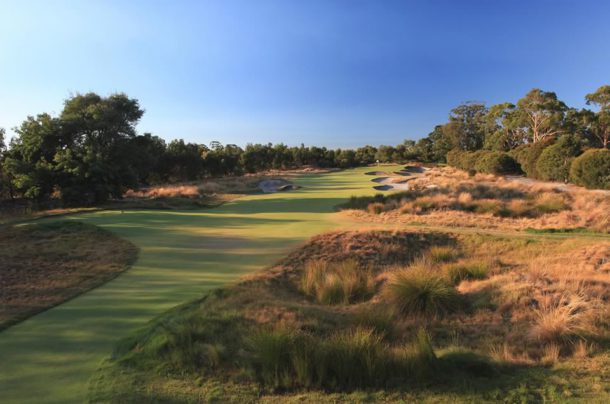 56 Players. 28 Countries. 1 World Champion.

This week the World Cup of Golf returns to Melbourne, Australia where the world's best golfers will compete for their respective country at Kingston Heath Golf Club.
Kingston Heath Golf Club was formerly known in 1909 as Elsternwick Golf Club, until 1925 when it was relocated and renamed. Designed by Dan Soutar, it is Dr. Alister MacKenzie who is recognized for the excellent bunkering surrounding the fast, subtly breaking greens throughout the course's superbly interesting holes.
Among the best golf courses in Australia, Kingston Heath Golf Club is ranked World #28 by Golf Magazine. The 2016 World Cup of Golf – Thursday, November 24 to Sunday, November 27, 2016 – marks the tournament's fifth time in Australia, and the first at any course other than Royal Melbourne Golf Club.
It is located 25min from the CBD on Melbourne's Sandbelt, along with half a dozen world-class courses.
Kingston heath has played host to numerous professional tournaments including the Australian Open, Australian Match Play Championship and the Australian Masters. It is also a venue for the staging of the International Final Qualifying for The Open Championship.
Earlier this year, I had the good fortune to play a number of the best golf courses in Australia. Kingston Heath is a must-play course on any golf trip to Melbourne's Sandbelt. My experience was most enjoyable, and I highly recommend you consider a visit, too. Here are a few photos from my round at Kingston Heath.
The Best of Sydney, Melbourne & Tasmania

Golf & Wine in Adelaide, Melbourne & Sydney

The Best Golf of Sydney & Melbourne's Sandbelt

About the Author: Harrison Gould is the Social Media Marketing Manager of PerryGolf, a leading provider of international golf vacations. You can find him on Google+, LinkedIn, Twitter, Instagram, and Pinterest.