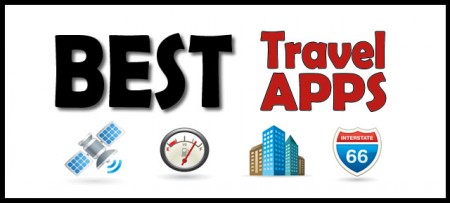 The following is a list of my most used and (in my view) practical smartphone apps as it relates to travel.

Whether you're planning a golf vacation, traveling for business, or taking a family vacation, you'll find these apps to be useful along the way.


Kayak – A great aggregation of information. You can quickly determine air, hotel & car rental options…including one way car rental
Tripit – I have used Tripit extensively to keep track of trip details. Easy to set up an account and have Tripit arrange in a sensible order so all of your details are in one place.
SeatGuru – When you have decided on an air routing, or are in the process, take a quick look at SeatGuru for it's comments on specific seats….there are some seats you may want to keep clear of and better to make an informed decision.
FlightAware – I like FlightAware as you can track specific flights and more importantly track the inbound flight (airlines sometimes do not update departure times even when they know they have delayed aircraft arrival).
Uber – In need a car service in major cities, Uber is terrific and only going to get better when you consider the significant investment recently made in them by Google.
ZipCar – Need a car for a few hours, ZipCar is the solution. Recently acquired by Avis they have multiple locations in urban areas and a great solution for a short rental.
Weatherbug – As a golfer, I really like the new "Spark" feature which identifies the proximity of the nearest lightning strike. Great in bad weather.
AirHelp – AirHelp is a new "flight compensation" startup which aims to make it orders of magnitude easier to claim compensation when flying to and from the EU should you face delays.
Postagram – Postagram is an easy and excellent way to send from your phone, a real postcard to your friends and family using pictures on your phone.
About the Author: Gordon Dalgleish is the Co-Founding Director of PerryGolf, the leading provider of international golf vacations. You can find him on Google+