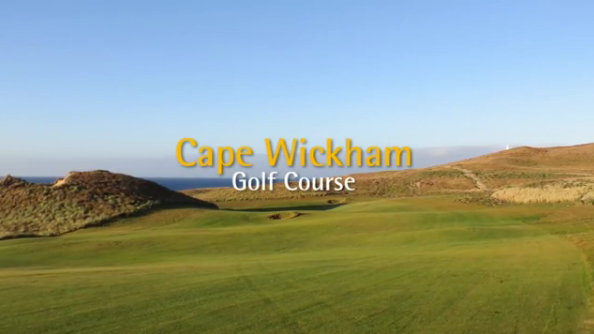 I have been aware of a new golf course under construction on King Island in the Bass Strait, off the southern coast of Australia, which is getting very strong initial reviews from the golf industry. Previous to news of the golf course, I could not have found King Island on a map nor told  you much about this remarkably special island. A
travel article in a British newspaper
written about King Island recently caught my eye as it was the first time I had read any background on this island, which along with two other islands make up the state of Tasmania, Australia.
Cape Wickham Golf Course is scheduled to open toward the end of 2015. If the images are representative of the course, Cape Wickham looks like it may live up to its initial billing. PerryGolf shall ask our partners in the South Pacific visiting Cape Wickham this summer to cast their eyes over the property and provide a candid assessment for our clients.
I think it's fair to describe this course as remote, but as we know, golfers from around the world will make the extra effort to play and experience something really special.


Cape Wickham Links is being built on 160.6 hectares (393 acres) of coastal land.
The site is unique in Australia and rare in world golf given that;
8 holes are adjacent (parallel) to Bass Strait (ocean)
2 other holes have greens on the coastline
3 other holes have tees beside the ocean
All 18 holes enjoy views of Bass Strait
The 18th bends around the beach at Victoria Cove, which is in play.
The layout at Cape Wickham is made up of three basic loops;

I. Holes 1 – 5 on the Cape Farewell headland
II. Holes 6 – 13 in dune land to the south of Cape Farewell
III. Holes 14 – 18 in the Lighthouse/Victoria Cove zone
The Lighthouse
The Coast
The Surf
Northern Aspect
The Layout
The 1st Hole
The 18th Hole
Architectural Team
The Cape Wickham developer and owner is Duncan Andrews.
Mike DeVries is based in Michigan, USA.
Darius Oliver is the author of a number of golf books including Planet Golf.
All three believe that the Cape Wickham site is the best for golf they have ever seen.
Management
Cape Wickham Links is managed by The Dunes Golf Links.
Construction
Programmed Turnpoint led by Andrew Purchase is responsible for building the course and putting the design on the ground.

About the Author: Gordon Dalgleish is the Co-Founding Director of

PerryGolf

, the leading provider of international golf vacations. You can find him on

Google+

and

LinkedIn

.